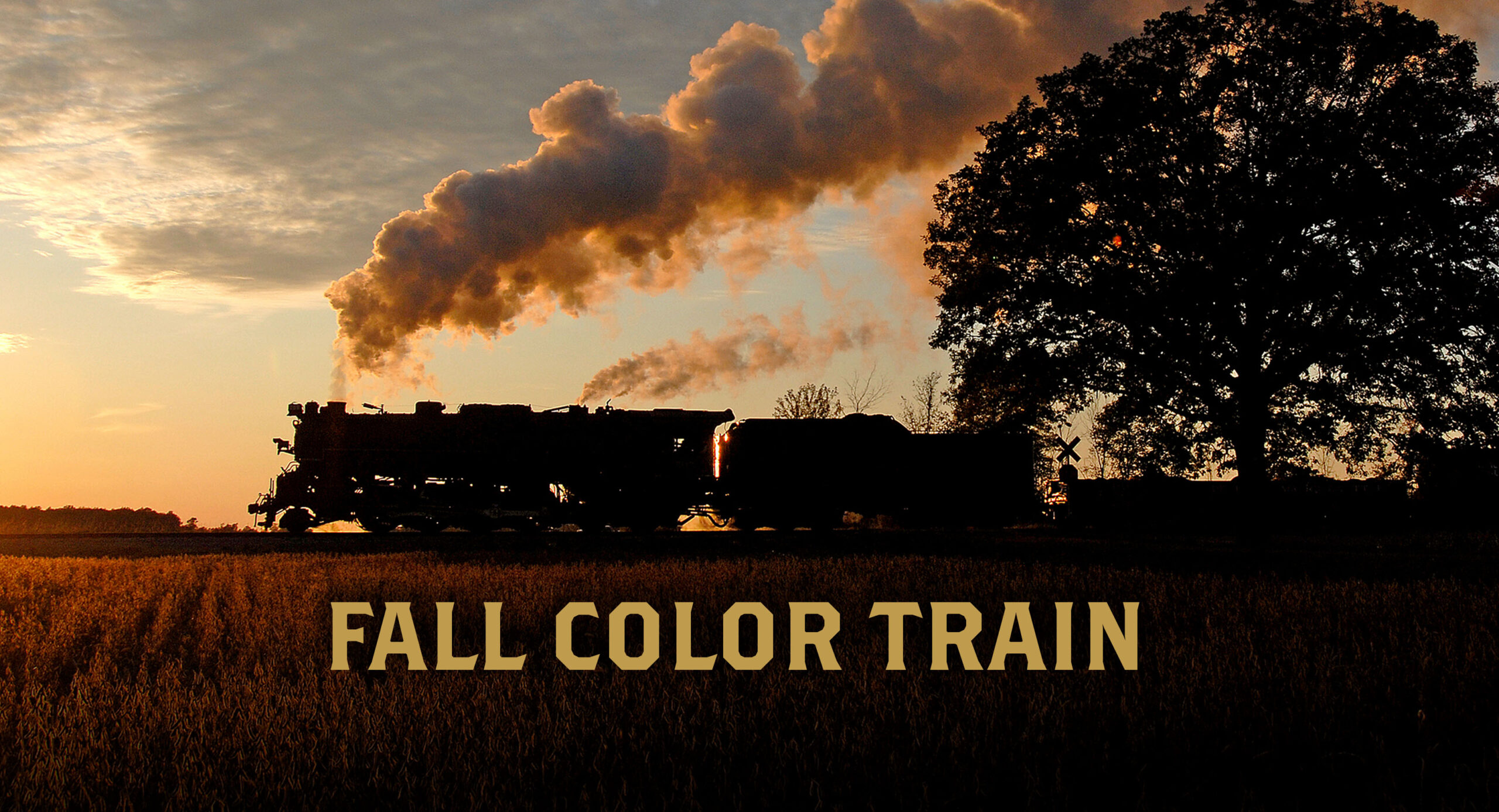 A 1940s steam locomotive will take guests on a tour of Autumn colors in Northeast Indiana and Southeast Michigan this October
STEUBEN COUNTY, IND. – As part of its expanding season, the Indiana Rail Experience has just announced its first-ever Fall Color Trains in a partnership with the Indiana Northeastern Railroad and Fort Wayne Railroad.
Featuring accommodations aboard vintage passenger cars, first-class tickets, a private car, and a layover in historic downtown, the first weekend of trips on October 7th and 8th will depart Pleasant Lake, Indiana for Hillsdale, Michigan. On the second weekend, excursions will depart Hillsdale and Angola, Indiana on October 14th and 15th. Tickets are on sale now at https://www.indianarailexperience.org/#fallcolors
"With the changing seasons, cooler weather, and dramatic sunsets, the railroad really transforms into something scenic and captivating for visitors," said Andrew Hershman, Marketing and Sales Manager for the Indiana Northeastern. "Our company has spent the last three decades reinvesting in the line and developing industry in the region, and we're looking forward to welcoming passengers to enjoy it this fall."
Traversing the former line of the New York Central Railroad, the trips will offer scenic and picturesque glimpses into quiet farms, lakeside towns, and curving railroad. The October 14th and 15th excursions will be the first Indiana Rail Experience trips to depart Hillsdale.
In 2022, the Indiana Rail Experience welcomed over 7,500 visitors from 32 states and 2 countries and was named the Best New Experience by the Indiana State Tourism Association. The 2023 season includes both steam-and-diesel-powered excursions, with a series of Christmas trains planned out of Northeast Indiana in November and December.