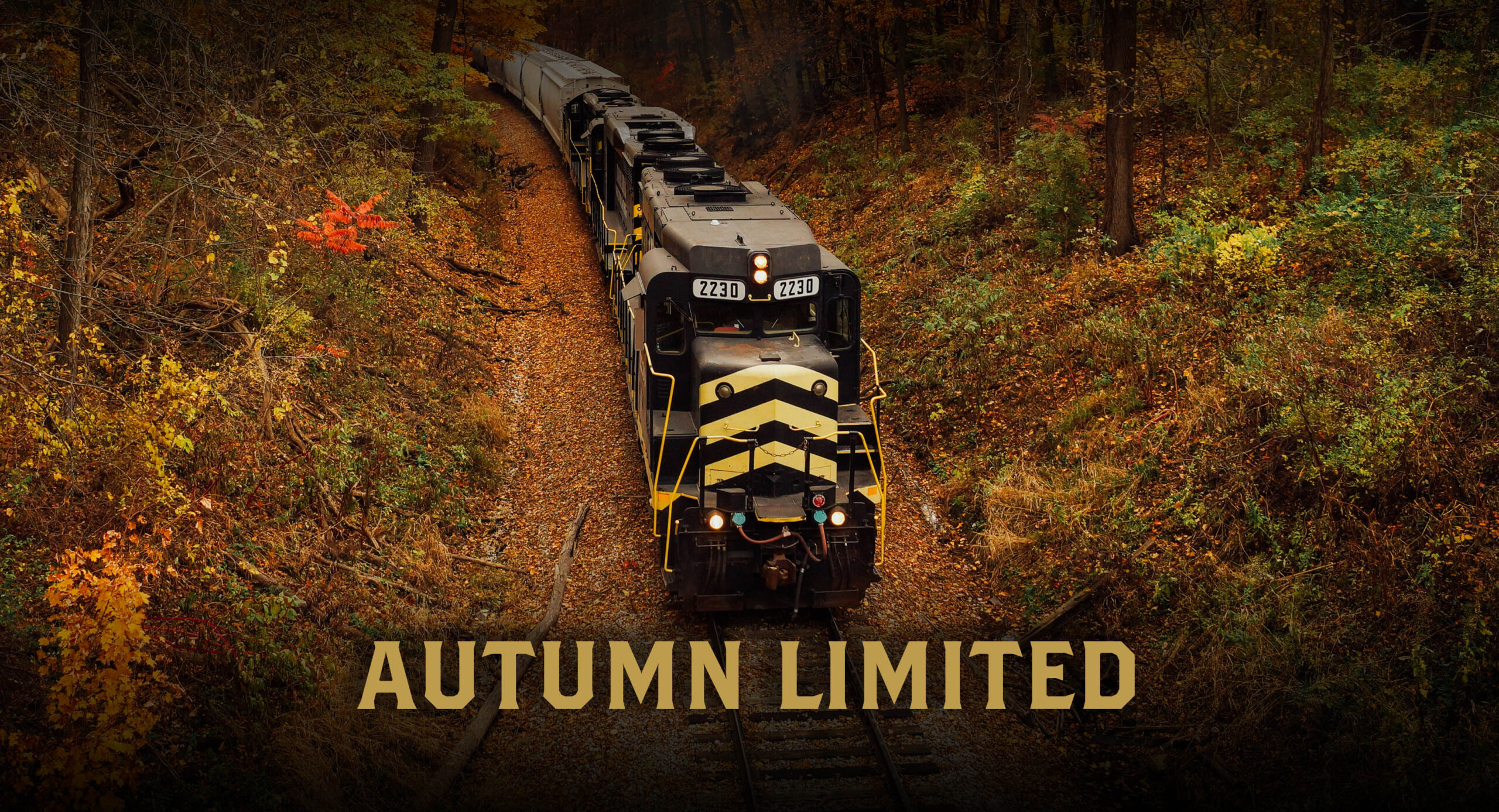 TRAIN DATES
October 21st & 22nd – DIESEL-POWERED
Pleasant Lake, Indiana – Reading, Michigan
TICKET PRICES
$20.00 – Child Deluxe Coach
$30.00 – Adult Deluxe Coach
$75.00 – $85.00 – First Class
$95.00 – Pullman Class
Duration
2.5 hours in duration
Trains depart at 2:00 PM
Parking & Boarding
Pleasant Lake Depot
1469 W Main Street,
Pleasant Lake, IN 46779
Departing Pleasant Lake, Indiana for Reading, Michigan on October 21st and October 22nd, passengers can enjoy a diesel-powered 2-hour fall color train ride through Northeast Indiana and Southeast Michigan. Trains depart at 2:00 PM each day.
The 50-mile roundtrips will feature accommodations in coach, first class, and Pullman class. First-class tickets include beverages and snacks.
Coach class tickets are $20.00 for children and $30.00 for adults in coach and first-class tickets begin at $75.00. Children three and under ride free.
Climb aboard our time machine
What to expect
Riding aboard a vintage train can be an exciting and memorable occasion. Our events are meant to be sensory experiences – from the onboard accommodations and food service to the dramatic sights and sounds of a historic locomotive pulling the train. Passengers can enjoy standard accommodations in our open window coach or regular deluxe coach classes, or opt for a special experience on our open-air car or within our first-class lounge cars straight out of the 1940s and 50s. With the exception of our open window and open-air cars, all cars are climate controlled and restrooms are available on board throughout our train set.
Foodservice is generally only available in first class and lounge car accommodations, and available when specified as part of your ticket purchase. Please check the details for your tickets and trip, as onboard food may not always be available, and always make sure to check your email for your receipt and pre-trip instructions and information. Be sure to review our FAQs, safety-related items, and disclaimers located under the ticket information. We look forward to seeing you aboard!
Looking to climb aboard?
Contact the Ticket Agent
Questions about your order or accomodations? Our volunteer staff can be reached by clicking the button below.